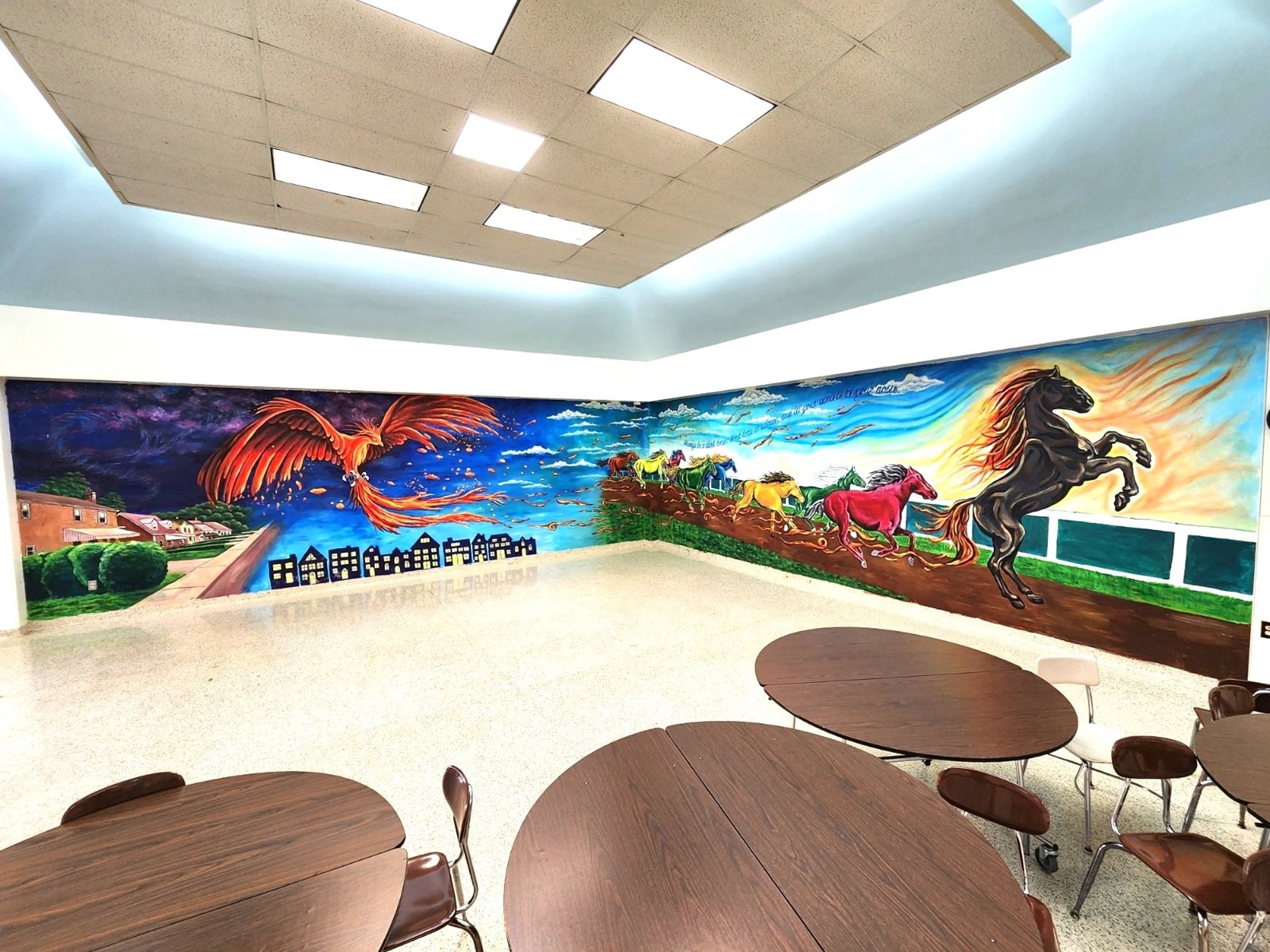 School Residency Projects
Community mural for Northgate High School near Pittsburgh, PA
Sharing my love for art has led me to be an active teacher. Along with grade schools and colleges, I have prioritized teaching in therapeutic and interventional settings such as youth homes and prisons. My artist residencies typically involve leading students in permanent curriculum-based murals, where the students do most of the work from design to completion. Students creatively explore with a wide range of materials and media, including video and movement, to help synthesize what they are learning.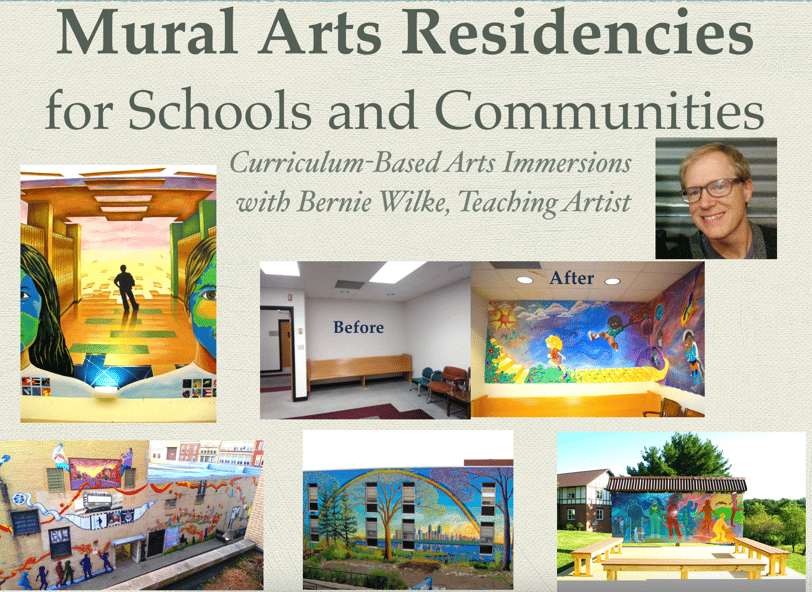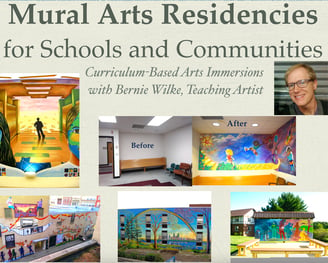 Apollo, PA Storm Drain street murals
I worked with a group of Apollo-Ridge high school students on a series of 14 beautiful, regionally-recognized street murals around Apollo, PA that raised awareness about the impact of storm drains on the local river. The project was conceived by high school student Kate Myers and involved several core groups of students who painted creative designs encouraging care and responsibility for the local Kiskiminetas River ecosystem.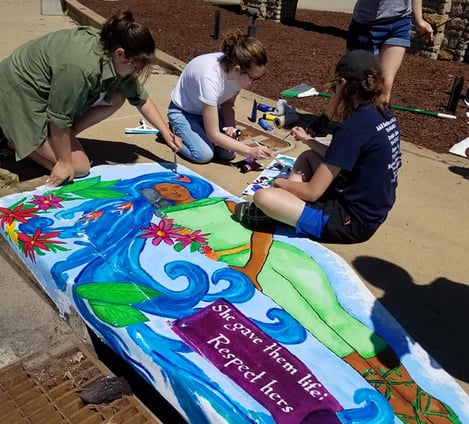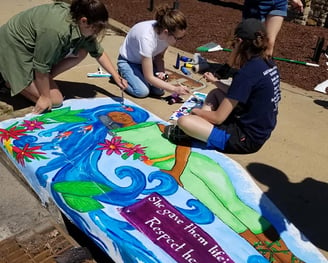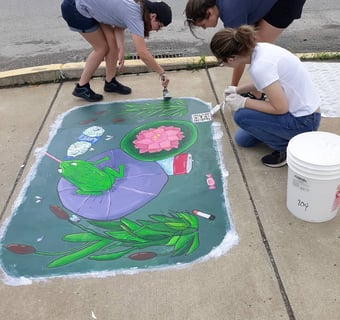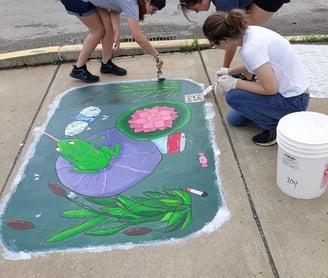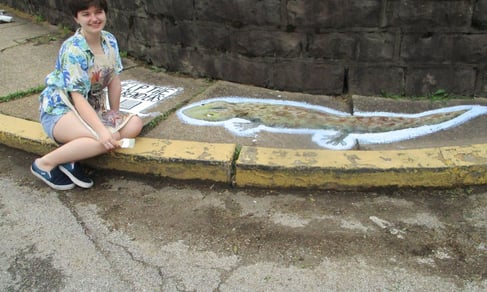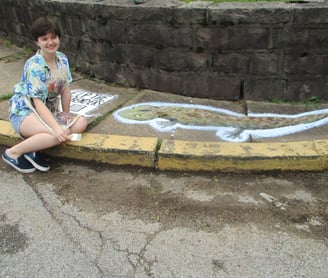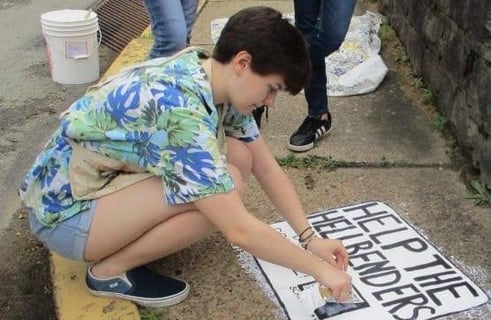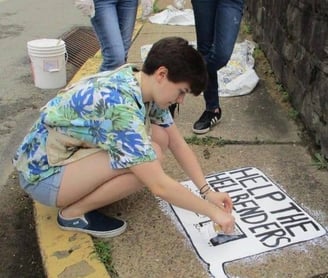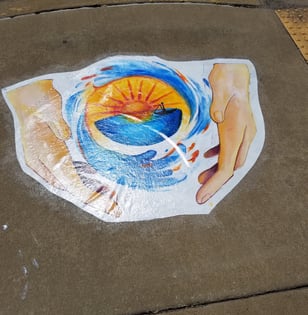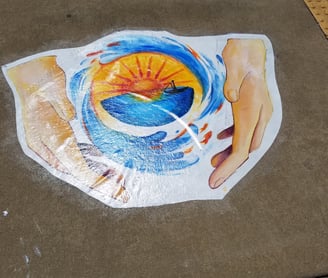 Creative Spirit was a unique collaboration between local high school students, college students, and local artists. We researched local history and combined our findings with more contemporary images to produce a 34 x 200 ft. mural that brightened an alley leading to the downtown parking garage. This project was a great example of partnerships between schools and the broader community -- coming together to make their towns more livable and colorful.